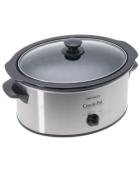 Chili – crock pot
1 lb ground beef
1 jar of crushed or diced tomatoes
1 can kidney beans, drained
1 can chili beans, drained
3 -4 T chili powder or to taste
Onion salt mix to taste
Saute gr. beef in pan with seasonings.  When browned, add to crock pot with beans and tomato sauce.  Cook on low for 4 -6 hours.  Serve with a platter of raw veggies and a warm slice of Paleo bread.
I used Eden Foods, Jovial, or Bionatura  Tomato products and Westbrae Natural Beans because of their commitment to use non BPA linings in their cans and jars.
The driving force at Eden Foods for these amber glass jars of tomatoes was the avoidance of bisphenol-A (BPA) in high acid food cans, and failure of the can manufacturers to make BPA free cans for tomatoes.
Paleo Bread
1 ½ c almond flour               5 eggs
2 T coconut flour                   ¼ c coconut oil
½ c flaxseed meal                  1 T honey
¼ t. celtic sea salt                  1 T apple cider vinegar
1 ½ t. baking soda
Pulse dry ingredients in food processor together.  Pulse in eggs, oil, honey and vinegar.  Pour batter into greased loaf pan.  Bake at 350 for 30 min.  Cool and serve.  Even more fun is to bake them in a fun fall-shaped silicone  mold like the ones sold on amazon.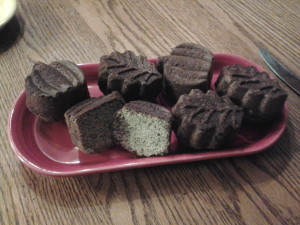 Tomorrow's meal ~ Caribbean Jerk Chicken