Here's a great recipe for combating the flu virus!  It's chicken rice soup with a 1, 2, 3 punch!  Cook the chicken breast in coconut oil and grassfed butter until nicely browned, then add about 2 cups of water and 6 – 8 cubes of your previously frozen chicken broth.  I seasoned the chicken with 1 T of curry powder, 1 t Kelp sea seasonings, 2 t celtic sea salt, and 1 t minced onion.  Then I minced 3 garlic cloves into the soup and simmered for 1 – 2 hours.  When cooked, take the chicken out and shred the meat with your hands or 2 forks.  Put the chicken back in the pot and add 1 cup of cooked rice.  You may need to add more water and bring back up to a simmer if it gets too thick.
Why curry and minced garlic?  I'm glad you asked!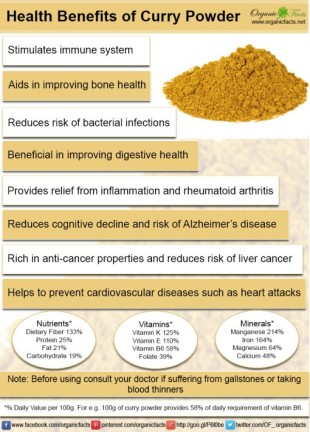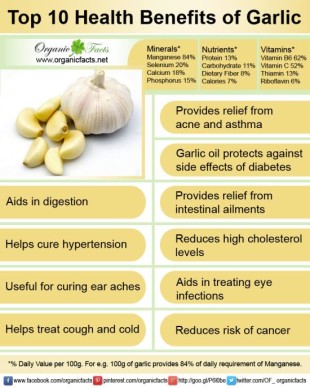 AND, because it makes the soup taste great!  Plus we already know the benefits of homemade chicken broth from my other posts, but I'll put it on again.  Dr. Mercola says…
Bone broth also inhibits infection caused by cold and flu viruses, for example, and fights inflammation, courtesy of anti-inflammatory amino acids such as arginine
Chicken Broth
1 whole free-range chicken   1 lg onion, chopped
4 qts filtered water              2 carrots, chopped
2 T vinegar                            3 celery stalks, chopped
1 bunch of parsley
Place chicken or chicken pieces in large pot with vinegar, vegetables and water.  Let stand for 30 min.  Bring to boil and skim off the scum.  Reduce heat and simmer for 6 – 24 hours.  Add parsley for last 10 min of simmer.  Strain the stock and cool in fridge before freezing.