On our vacation this summer, we visited the Biltmore Estate in Asheville, NC.  The architecture and gardens were breathtaking!   The rose gardens smelled heavenly.  Here is just a taste.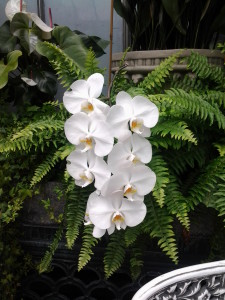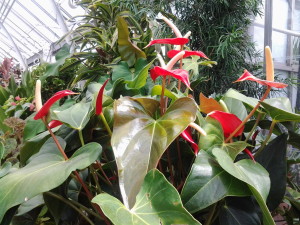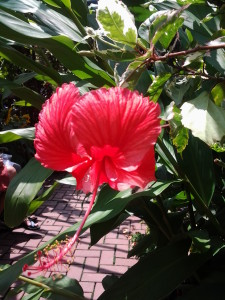 Can you tell I love flowers?
A little bit of history about the Biltmore, George W. Vanderbuilt  had this magnificent home built in 1895 for his sweetheart Edith.  They had one daughter, Cornelia, who in 1924, married the Honorable John Francis Amherst Cecil.  The Biltmore still remains in the family, they along with 1800 employees run this national treasure for everyone to enjoy.
Inside the house (no photos allowed) you find beautiful rooms that would have been just like the Vanderbuilts and Cecil's lived.  They entertained alot and had rooms like "The Entrance Hall", " The Winter Garden", and "The Billiard Room"  where they enjoyed refreshments and played games with their guests.  They had tapestrys hanging in a Tapestry Gallery that dated back to the 1530's.
In the basement, they had a bowling alley, a gymnasium and a swimming pool!  Apparently keeping fit was very important to them.  Let's not forget that the indoor swimming pool held 70,000 gallons of heated water and was lit up by underwater lighting!
You will have to go visit the Biltmore yourself to see all these amazing rooms!