Welcome to my website!
Here you will read about how I am learning to live a balanced and healthy life and hoping to inspire you by…
enjoying God's creation,
finding messages just for you in the Word of God,
listening to songs that glorify God and may renew your heart,
picking out just the right fabrics for a new project,
learning how to preserve homegrown fruits and vegetables,
finding new and delicious recipes to cook for your family that are Paleo and gluten-free,
finding good curriculum to teach your children to instill the love of learning,
making bullet-proof coffee and tea,
learning about new crochet patterns to make,
using  homegrown herbs and essential oils.
---
Saturday was pickle relish day.  After picking some large cucumbers at a friends house and then at my house I decided to can some pickle relish.  My peppers were ready, the banana pepper plant was heavy with peppers and the Orange Globe peppers were bright orange and ready to be picked.  I pulled a few onions from our garden and was ready to get started.  I used the recipe from the  Preserving the Harvest book for Sweet Pickle Relish. 3 qts cucumbers, scrubbed and chopped                                  3 c banana peppers, seeded and chopped 3 c orange ball peppers, seeded and chopped 1 c onions, chopped 8 c water 4 c ice cubes 3/4 c salt 4 t ground turmeric 4 t yellow mustard seeds 4 t whole allspice 6 c distilled white vinegar 2 c raw sugar In a 12 qt saucepan or bowl, combine the vegetables, water, ice and salt; let stand for 4 hours.  Drain and recover with fresh ice water  for 1 more hour.  Drain thoroughly.  Use a food processor to chop the vegetables then put back in bowl. Combine the spices in a cheesecloth bag.  Place the spice bag, vinegar, and sugar in a 4 qt saucepan and heat to boiling.  Pour the vinegar syrup over the vegetable and refrigerate for 24 hours. Heat the mixture to boiling and ladle into sterile jars, leaving 1/2 inch of head-space.  Cap and seal.  Process for 10 minutes in a boiling-water-bath canner. (Makes nine 1-pint...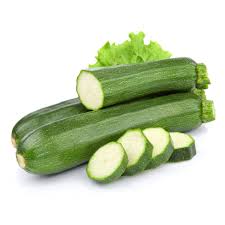 It's the 4th of July and we are headed to the park for a picnic and some kayaking.  That is, if the rain would clear up… In my kitchen it smells of cinnamon  and chocolate.   I have zucchini lining the bottom of my fridge so I searched for a good zucchini muffin recipe to make for this evening.  This recipe is from www.agirldefloured.com who cooks for her gluten-free family.  I changed it up a bit and added mini chocolate chips and made them into mini muffins.       Gluten-Free Zucchini ~ Chocolate Chip Muffins Prep Time: 15 minutes Cook Time: 12 minutes Makes about 6 dozen mini muffins Ingredients 2 full cup of grated zucchini (from about 1 medium zucchini) 2 1/2 cups all purpose gluten-free flour blend 1/2 cup almond flour (or finely ground almond meal) 4 teaspoons baking powder 1 teaspoon baking soda 1 1/2 teaspoons xanthan gum (omit if your flour blend already has it) 1 teaspoon fine sea salt 4 teaspoons cinnamon 2 cups light brown sugar 2/3 cup coconut oil 4 large eggs 1/2 cup full-fat coconut milk (or regular whole milk) 2 teaspoons fresh lemon juice 2 tablespoons pure vanilla extract 1 1/2 cups mini semi-sweet chocolate chips 1/3 cup chopped walnuts or pecans, optional Instructions Preheat your oven to 350 degrees. Spray  mini muffin pans with gluten-free cooking spray and set aside. Place the shredded zucchini into some paper towels and gently squeeze out any moisture. Fluff the zucchini with a fork and set aside. Put the all-purpose gluten-free flour, almond flour, baking powder, baking soda, xanthan gum, salt and...
About Me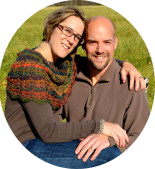 I'm Janelle, a homeschool mom living for Jesus in everything I do and learning how to have a balanced and healthy life. My husband John and I live in Pennsylvania. From cooking and baking gluten free to learning about the daily use of herbs and essential oils, I try to find a balance that works for our family. About five years ago we started to make changes in our diet because of many health issues and it has been a learning and exciting journey. Thanks for stopping by!
Recent Posts
Subscribe
Subscribe below to receive up-to-date emails if I post anything new! I promise I won't send you any spam (believe me, I dislike it just as much as you do)! Just fill in the boxes below and hit "Subscribe!" You'll receive a confirmation email shortly after.
Sign up for our mailing list.