About Me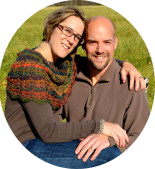 I'm Janelle, a homeschool mom living for Jesus in everything I do and learning how to have a balanced and healthy life. My husband John and I live in Pennsylvania. From cooking and baking gluten free to learning about the daily use of herbs and essential oils, I try to find a balance that works for our family. About five years ago we started to make changes in our diet because of many health issues and it has been a learning and exciting journey. Thanks for stopping by!
Recent Posts
Subscribe
Subscribe below to receive up-to-date emails if I post anything new! I promise I won't send you any spam (believe me, I dislike it just as much as you do)! Just fill in the boxes below and hit "Subscribe!" You'll receive a confirmation email shortly after.
Sign up for our mailing list.