Welcome to my website!
Here you will read about how I am learning to live a balanced and healthy life and hoping to inspire you by…
enjoying God's creation,
finding messages just for you in the Word of God,
listening to songs that glorify God and may renew your heart,
picking out just the right fabrics for a new project,
learning how to preserve homegrown fruits and vegetables,
finding new and delicious recipes to cook for your family that are Paleo and gluten-free,
finding good curriculum to teach your children to instill the love of learning,
making bullet-proof coffee and tea,
learning about new crochet patterns to make,
using  homegrown herbs and essential oils.
---
Oh How Good It Is by Keith & Kristen Getty 1. Oh how good it is When the family of God Dwells together in spirit In faith and unity. Where the bonds of peace, Of acceptance and love Are the fruit of His presence Here among us. CHORUS So with one voice we'll sing to the Lord And with one heart we'll live out His word Till the whole earth sees The Redeemer has come For He dwells in the presence of His people. 2. Oh how good it is On this journey we share To rejoice with the happy And weep with those who mourn. For the weak find strength The afflicted find grace When we offer the blessing Of belonging. CHORUS 3. Oh how good it is To embrace His command To prefer one another Forgive as He forgives. When we live as one We all share in the love Of the Son with the Father And the Spirit. CHORUS Nothing like cutting up tomatoes, onions, celery, peppers, and herbs for more tomato soup, AGAIN, with my daughter Kaitlyn and singing along to some great gospel music!  This song really spoke to me as we were working in the kitchen. To quote the Getty's, " How good it is to worship with God's people and   …with one voice we'll sing to the Lord And with one heart we'll live out His word Till the whole earth sees The Redeemer has come For He dwells in the presence of His people.'" May we remember this weekend who created us and who we live for… Jesus...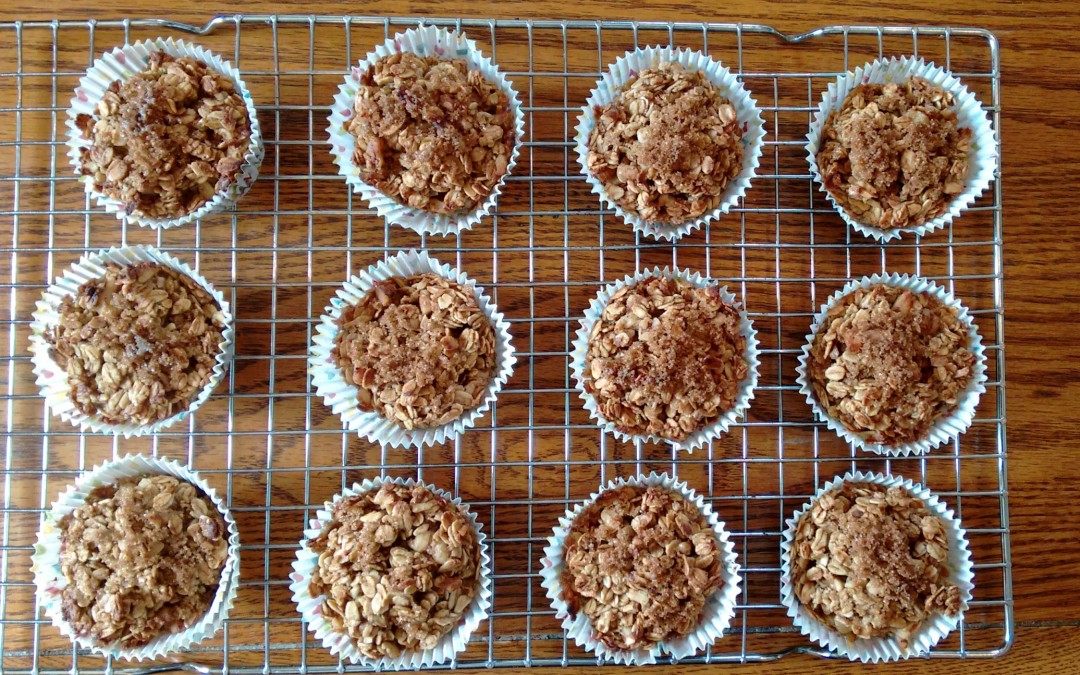 Our newest breakfast idea is pre-baked oatmeal cups.  They are good for a healthy snack or lunch on the go.   It's basically your baked oatmeal recipe in a cupcake pan. Molasses Oatmeal Cups 2 cups organic rolled oats 1/2 chopped walnuts 1/3 cup maple syrup 2 T coconut oil 1/2 cup applesauce 1 T blackstrap molasses 1 t cinnamon 1 t ginger 2 t vanilla 2 T grassfed raw milk 1 egg Preheat the oven to 350.  Mix all the dry ingredients in one bowl.  Mix wet in another.  Add wet to dry and mix well.  Spoon batter into lined cupcake pans and press down well with the back of a spoon.  Bake in the oven for 15-17 minutes.  Wait until they are completely cooled before removing them from the pans. These should last a week in the fridge and longer in the freezer.   Enjoy!...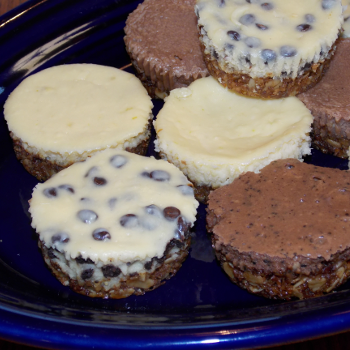 Cheesecake tarts!  I have always wanted to try making individual cheesecake tarts since I love getting them at September Cheese Farm.  Love them!  Today, New Year's Day, I decided to make them for my in-law's birthday celebrations.  I made an oatmeal-pecan crust and found a cheesecake base that I just divided into four bowls for the different flavors.  They turned out divine!  Try some for yourself.   This recipe makes 36 cheesecake tarts. Oatmeal-Pecan Crust 2 cups gluten-free oats 3/4 c finely chopped pecans 1 1/2 c packed light brown sugar 3/4 – 1 cup melted butter Heat oven to 375 degrees.  Line 36 medium muffin cups with paper or foil liners.  In large bowl, combine oats, pecans, brown sugar, and the butter, blending well.  Spray paper liners lightly with coconut cooking spray.  Spoon about 2 T into each cup and press down firmly with bottom of a cup to form a crust.  Bake 8 – 10 minutes, or until lightly golden brown.    Remove from oven  to cool and reduce heat to 325 degrees. Cheesecake batter 3 ( 8 oz) packages cream cheese, room temperature 1 cup sugar 4 eggs 1 t vanilla 1/3 cup heavy cream 1 T gluten free flour In  a large mixing bowl, combine cream cheese and sugar with electric mixer.  Beat at medium speed until well combined.  Add eggs on low speed, one at a time, beating well after each addition.  Add vanilla, cream and flour, mixing until smooth and creamy. If you want to make a bunch of different kinds, divide batter into individual mixing bowls. Key Lime cheesecakes To the above...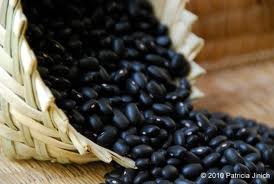 Gluten Free can become quite costly, especially if you are like our family and like to buy local, grass-fed, antibiotic free meats.  So, in thinking over how we can cut costs we came across beans.  Beans are very cost-friendly and very tasty.  Here are some quick facts about legumes from the everyday health website: ~ Eating one daily serving (3/4 cup) of legumes was shown to reduce LDL, or "bad", cholesterol levels by 5 percent ~ And a 2012 study of people with type 2 diabetes found that eating one cup of legumes daily for three months lowered blood sugar and blood pressure. ~ Just one cup of beans delivers 14 to 20 grams of fiber. That's more fiber than the average American eats in an entire day. Adding a serving of beans to one meal most days of the week can go a long way towards helping you get the 25 to 38 grams of fiber your body needs to function at its best. That's because fiber helps to lower cholesterol by whisking cholesterol compounds out of your system. So, I went on a search for some good bean recipes.  I have created a "habit" of soaking my beans overnight on Sunday, then they are ready to use Monday when I'm ready to cook. Our first Meatless Monday consisted of Sweet Potato and Black Bean Chili, Beans & Rice, Jamacian style and a loaf of Einkorn Cranberry Pecan Quick Bread.  Sound scrumptious? Sweet Potato and Black Bean Chili 1 T olive oil or you can use Nutiva Medium Heat Sunflower & Red Palm Oil Red palm oil contains the highest amounts of vitamins A...
About Me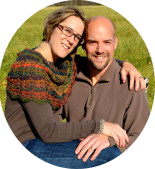 I'm Janelle, a homeschool mom living for Jesus in everything I do and learning how to have a balanced and healthy life. My husband John and I live in Pennsylvania. From cooking and baking gluten free to learning about the daily use of herbs and essential oils, I try to find a balance that works for our family. About five years ago we started to make changes in our diet because of many health issues and it has been a learning and exciting journey. Thanks for stopping by!
Recent Posts
Subscribe
Subscribe below to receive up-to-date emails if I post anything new! I promise I won't send you any spam (believe me, I dislike it just as much as you do)! Just fill in the boxes below and hit "Subscribe!" You'll receive a confirmation email shortly after.
Sign up for our mailing list.